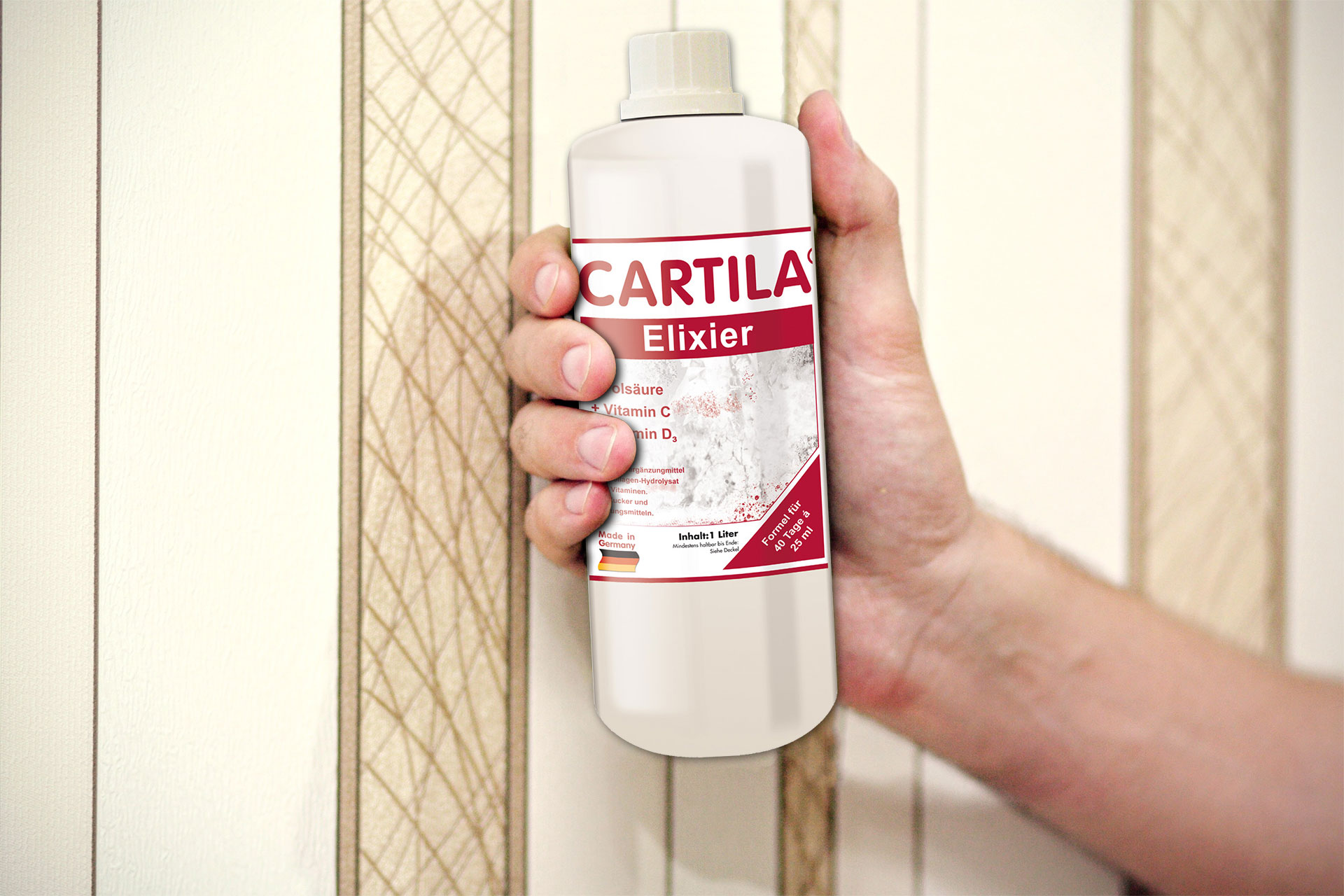 The elixir is the cheap, liquid variant of the Cartila product line. Thanks to the practical dosing cap, daily intake is very easy and there is no need to mix with the powdered product. This makes it very practical and easy to nuzzle.
Collagen hydrolysates (CH) contain collagen peptides, which, as essential nutrients, assist in the development, maintenance and regeneration of cartilage tissue after ingestion. The cartilage cells are stimulated to strengthen new cartilage tissue to form. For joint wear Cartila Elexier can be used both for prevention and therapy. In the majority of patients, the result is not only the reduction in pain but even a mostly significant improvement in joint mobility. As a side effect so to speak, the skin regeneration is stimulated. with improved skin health.
This Cartila Elexier even has a multi-effect and already finished dosing.