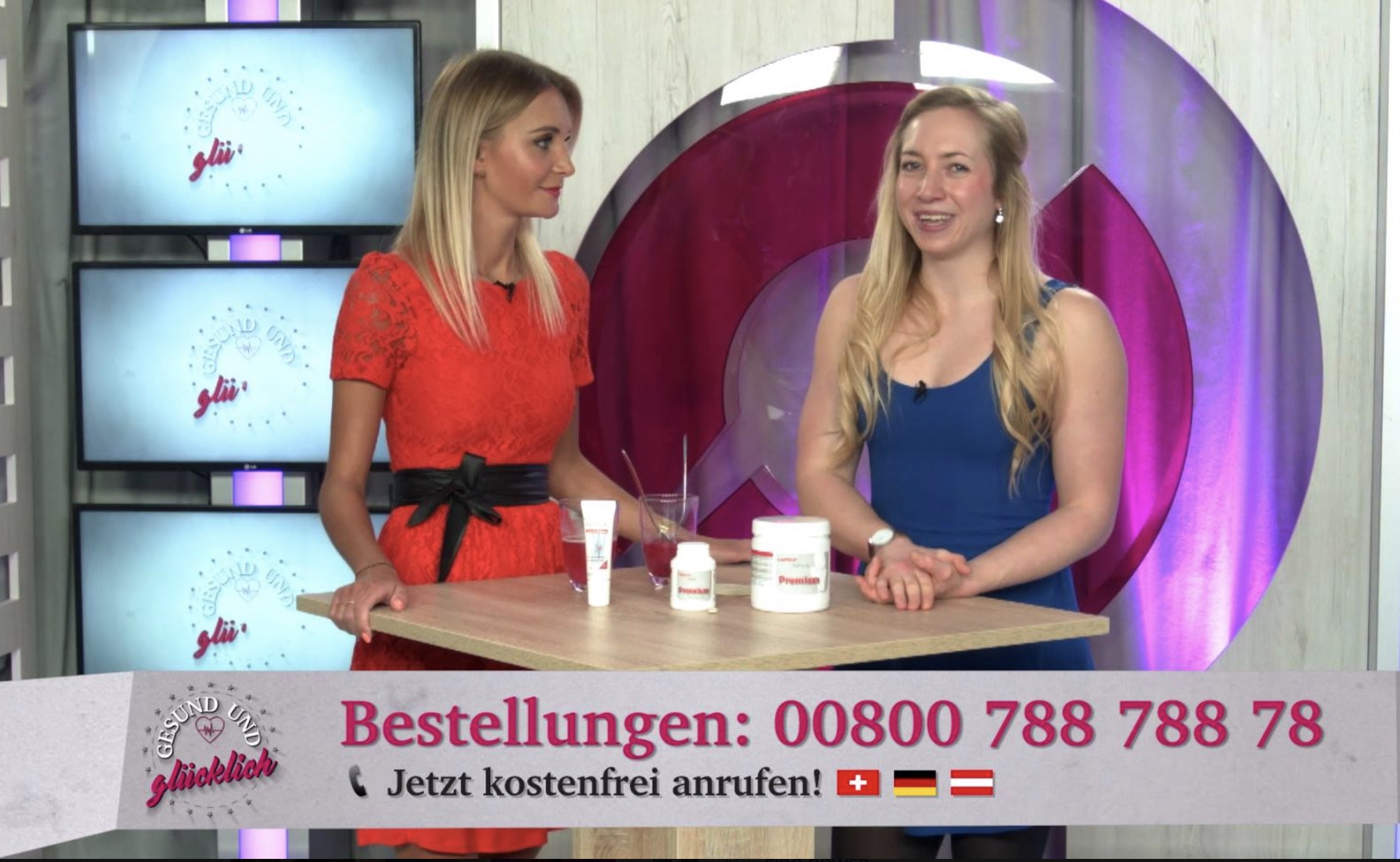 The Cartila Premium Series is available directly from Folx-TV on the program "Healthy & Happy".
Cartila® Premium Nahrung
Collagen and gelatin containing beverage with calcium, zinc, selenium and vitamins.
Our Cartila ® Premium now with vitamins C, folic acid, niacin and biotin as well as the minerals calcium, zinc and selenium. Vitamin C contributes to normal collagen formation for normal cartilage formation. Calcium and zinc contribute to the maintenance of normal bones.