Original Cartila® Gelenk-Nahrung (Joint Food)
Already in the 90s, the term "Gelenk-Nahrung" ("joint food") was coined by the thought leaders of today's Cartila joint products. Often the product and name were copied, but none has reached the quality of the original.
Cartila® Gelenk-Nahrung (Joint Food)
The first product of the Cartila® joint series with the special Formula. Today as then unequaled in relation of effectiveness and price. Available in many different flavors
Cartila® Gelenk-Drink (Joint Drink)
High quality CH supplemented with glucosamine and chondroitin and practically in the ampoule. Easy to dose and available at any time without effort.
Cartila® Gelenk-Elixier (Joint Elixir)
40-days-cure mixed in the bottle and light with the lid dosed. Complemented with vitamins for vitamin C and vitamin B3.
Cartila® Gelenk-Balsam (Joint Lotion)
Especially for acute joint problems quickly used and pleasantly warming. If you do not know this joint lotion, you should definitely try it.
Cartila®
The plus for your joints!
Cartila® Gelenk-Nahrung
The classic joint food has been around since the end of the 80s. The product has been continually improved over the years and more effective raw materials have been used.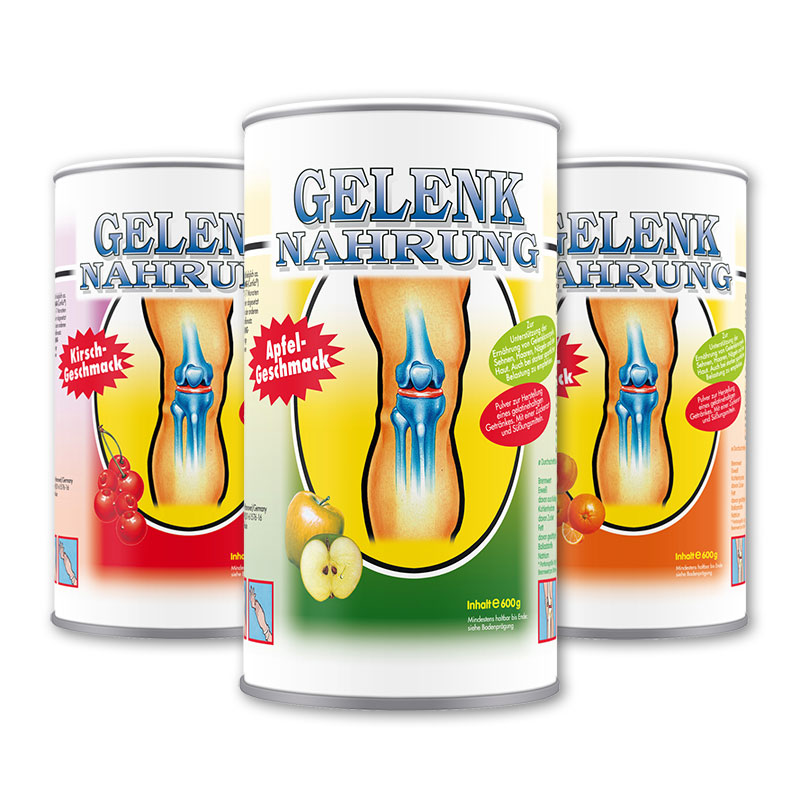 Cartila® Gelenk-Nahrung Spezial
Gelenk-Nahrung Spezial is ultimately based on the original joint formula. But the products and all raw materials were once again separately certified 'Pork-Free' and 'Alcohol-Free'.