Cartila®
The proven and popular product line that works well for your mobility and joints.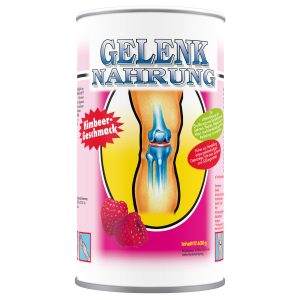 Cartila® Gelenknahrung
Cartila® Nahrung - Collagen Drink - 600g
Our Cartila ® food contains 42% hydrolyzate of collagen protein and 42% gelatin. Cartila ® Food is available in 8 delicious flavors. For example, Cartila ® food is bought by artisans, gardeners, construction workers and employees with recurring or similar movements.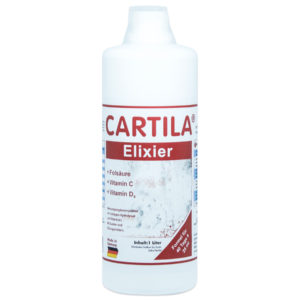 Cartila® Elixier
Cartila® Elixier - Collagen Drink with Vitamins
Our Cartila ® elixir delivers 10g collagen hydrolyzate with one serving. Cartila ® supplements vitamin C supplements elixir for collagen formation. Vitamin D also has positive properties and supports normal muscles and bones. Both cover 33% of the daily requirement with only a 25 ml serving, folic acid even 200%.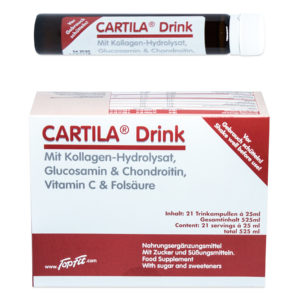 Cartila® Collagen-Drink
Cartila® Drink - Collagen Hydrolyzate Drink Glucosamine & amp; Chondroitin - vitamins
A drinking vial Cartila ® drink contains 750 mg glucosamine, 500 mg chondroitin and 8 mg collagen hydrolyzate. By supplementing Vitamin C, Cartila ® Drink contributes to collagen formation. Cartila ® Drink covers 100% of your daily requirement of vitamin C with a drinking ampoule. The daily requirement of folic acid is even covered by 150%. Vitamin D also has positive properties and supports normal muscles and bones.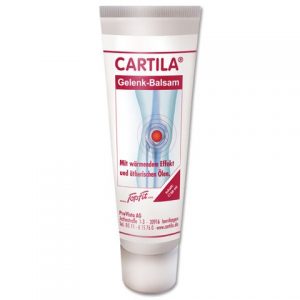 Cartila® Balsam - Joint Gel
Cartila ® Lotion - Joint gel with warming effect and essential oils
The Lotion is designed to provide long-lasting, even warmth and positively affect tension. The soothing natural essential oils rosemary, juniper berry, sage and spruce needles are well absorbed by the skin and are designed to promote blood circulation. The selected ginger extract additionally promotes the feeling of warmth. Our Cartila ® lotion has a pleasant smell of fresh herbs and moisturizes the skin.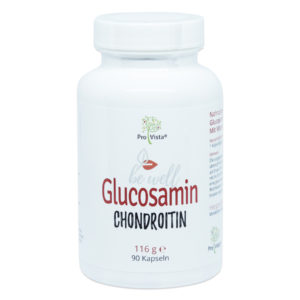 Cartila® Glucosamine + Chondroitin
Glucosamine plus Chondroitin Capsules - 90 Caps
Each Glucosamine + Chondroitin capsule contains 700 mg glucosamine sulfate and 70 mg chondroitin sulfate. In addition, our supplementation was supplemented with vitamin E (84% of your daily needs), vitamin C (75% of your daily needs) and zinc (75% of your daily needs). Vitamin E and zinc help protect the cells from oxidative stress. In addition to the many beneficial properties of vitamin C, it also contributes to normal collagen formation for normal cartilage function.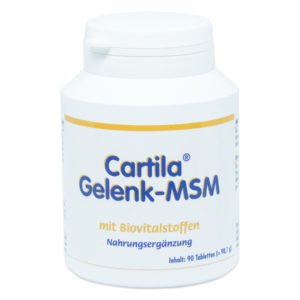 Cartila® Gelenk-MSM
Cartila® Gelenk-MSM
The vital complex with age-related or stress-related signs of wear of the joints.